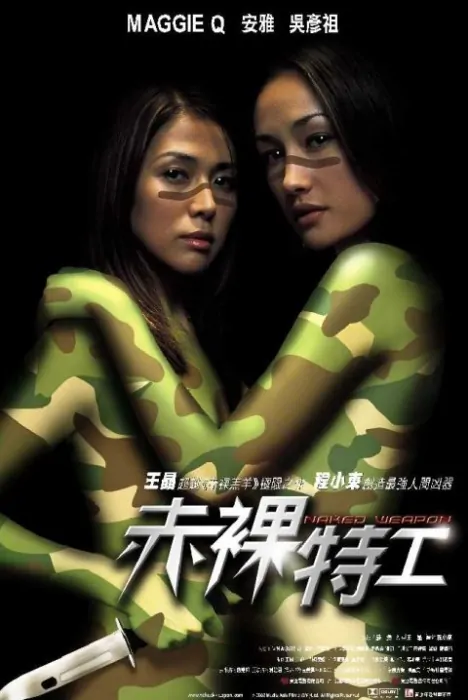 Directed by: Siu-Tung Ching / Tony Ching
Cast:
Maggie Q
Daniel Wu
I watch this film because someone told me that it is beautiful like So close but I beg to disagree. Nothing beats So close, It would still be the number one assassin chick film across Asia.(no buts, no whatever!) A lot of people like this film but I can't see the reason why. This is actually okay but it's too fast. In a blink of an eye you would ask yourself "is that it". They should at least prepare the audience for the conflict to come. (but there's a lot of it, that's the reason why) I mean like in So Close they have a lot of fights but the conflict starts when the older sister dies and the audience have foreseen the soon to be problem minus the death of the sister. (admit it..it's a shock right!?uh-huh!) And in this film the dispute begins when her friend was being hostaged and they fight to death, but wtf the movie is close to it's end when this thing happened. errrrrrr!!! All of a sudden there is this antagonist that comes there way…please!! A magnificent action flick is not all about the exchange of fists and sex.(hey, there's more to it!) I don't like the drama of this film, I can't feel it! I recommend that you watch it without the English dub. I think it is one of the factors why I didn't appreciate this film.(the dub sucks!) While watching it, I'm getting bothered of the leading actress..now I know why because I know her..she's Maggie Q (daniel henney?!haha..Am I a tease?!rofl..ehem Edison Chen..haha) PLOT SUMMARY: A mysterious woman, known as Madame M, kidnaps forty pre-teen girls and transports them to a remote island to train them as the most deadly assassins.-imdb
Last movie I saw…

This movie rocks!..Only because this movie has a rocker.rofl! Amanda Bynes is the leading actress in this movie and she is a fan of a famous rocker who is Chris Carmack. Actually an obsessed fan is the right term for her. The story is about a fan that falls deeply madly in love with a "to die for rocker"(but not my type..muscles=beastly) and watch out how far can she get just to be with Chris. Of all the films of Amanda, this movie greatly displays her toned body. She looks really fit and thinner compared to her Sydney white appearance. Jonathan Bennett is also in this film, he is the best friend of Amanda (coughs!coughs!..so now you know how the story ends?!LMAO~~~spoiler!) Not that sensible movie but at least it is an entertaining one.PLOT SUMMARY: On a Caribbean cruise, Jenny (Bynes) is marooned on a beach with her rock and roll idol. Deliriously in love with the idea of time alone with him, she manages to hide the fact that they're a stones throw away from their resort.